Fresh Grade
To go to Fresh Grade, use this link (also found at sd33.bc.ca/links) and use your student number and network password to log in.
The first time you log in, you need to click on the "Invites" button...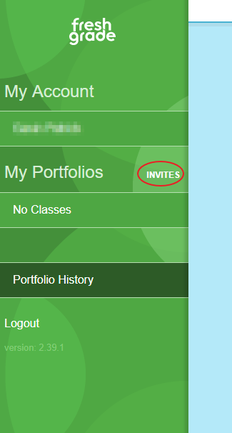 Then click on the "Accept" button... 

If you don't see it, it's because your browser window is too narrow. Just click on the class name to get it to show up.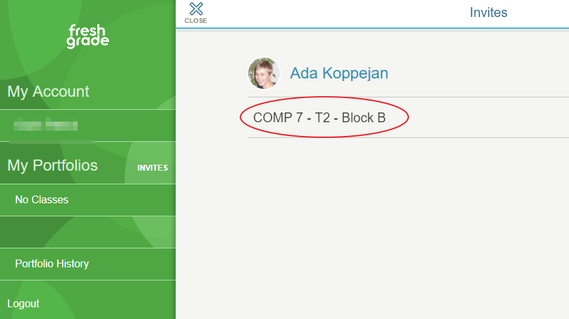 Now whenever you log in, to see your portfolio, click on the class name on the left...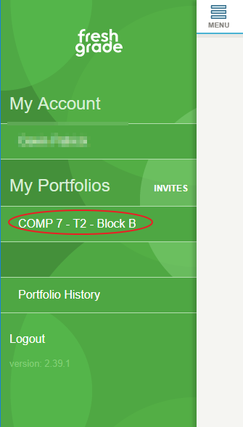 The top of your portfolio window looks like this...