OneDrive Folder on Computers
Click on the OneDrive folder. It will open a dialog box to log in to OneDrive.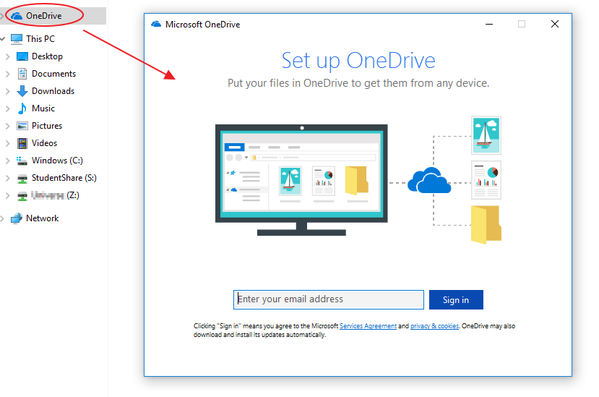 Type in your student email: student#@sd33online.ca and click on Sign In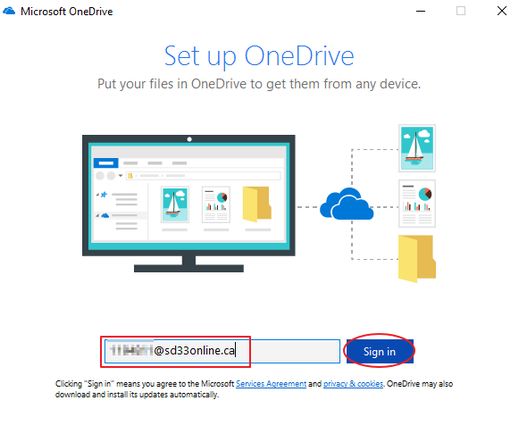 Then type in your password for the SD33 network in the next box; then click on Sign In.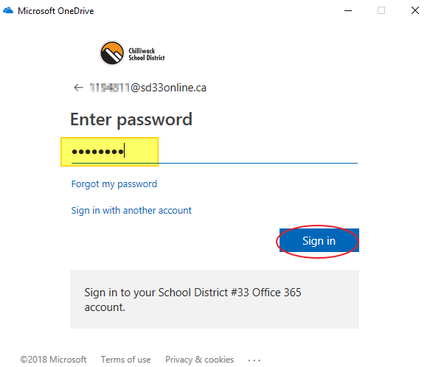 In the next window, click Next to create your folders on your computer.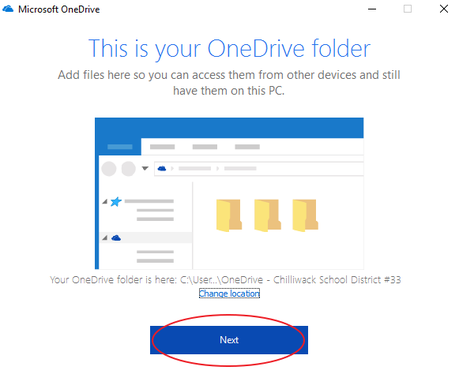 You'll see the folders it will create. Just click on Next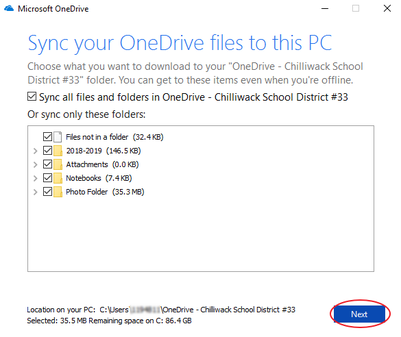 When you see this window, you can just close it.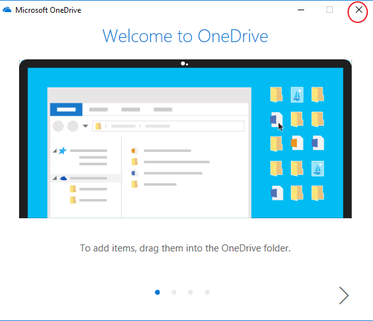 Now on your computer you'll see the OneDrive folder for your school account.