FG: Name classes
Go to your Class List
Go to the drop-down menu at the top right of your screen.

Choose "See All Classes" ...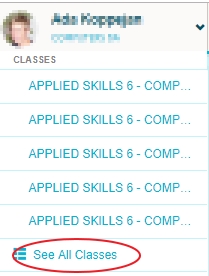 Click on a class in the list. Then go to Gradebook to see the list of students...

Rename current class
If that's a class you currently have, go to freshgrade and then click on "Class Settings".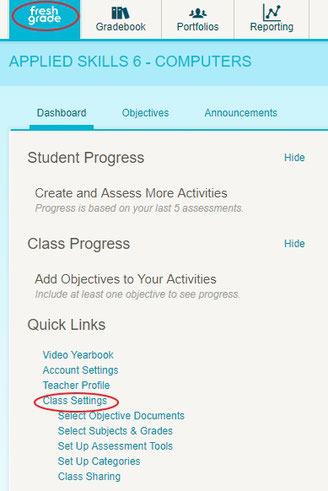 At the top change the class name, adding a period at the beginning so it will go at the top of the list.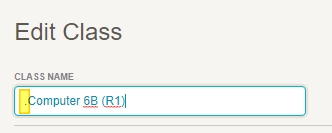 Then at the bottom right, click on the green "Save" button.