Fresh Grade: Students
To go to Fresh Grade, you can go to student/freshgrade.com. 
Split your screen and then log in.
Then type in your student email address: student#@sd33online.ca or you can follow the next steps...
Click on the link for "I Have An Account".
Then click on the link for "Go to District Account Log In".
Search for "Sd33" and choose "Chilliwack".
Then you'll get a log in screen like this with the SD33 logo. Type in your student number and network password.
First Time
The first time you log in, you need to click on the "Invites" button...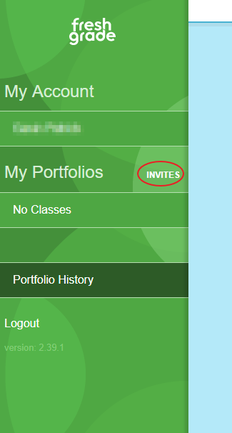 If you've split your screen, you'll just see this. Click on the class name to get it to show up.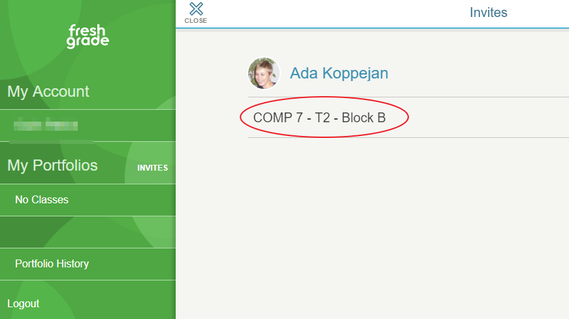 Then click on the "Accept" button... 

Add to portfolio
Now whenever you log in, to see your portfolio, click on the class name on the left...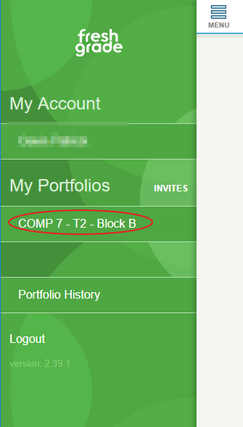 The top of your portfolio window looks like this...

You'll need to click on the "Update" button under an activity to add photos for your portfolio.